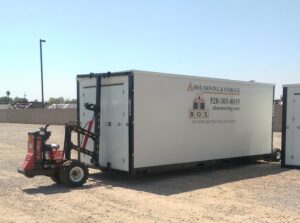 Moving from one home to another marks a significant milestone in your life. Moving can be hectic, emotional, overwhelming, and sometimes just plain aggravating. That's why I'm here to help. I'll work with you to come up with a customized moving plan–whether you're moving across town, across the country, or halfway around the world. With an established residential moving company in Tucson, AZ, my goal is to make the entire process smooth and hassle-free.
AT YOUR SERVICE
I will go the extra mile to make your upcoming move a success. From packing services to storage, I'll help you cover all bases. I pride myself on my dedication and attention to detail. And when you hire me, you can expect:
Reasonable rates
Accurate estimates
Prompt, courteous service
Don't trust your prized belongings to just anyone. Turn to A Box Moving And Portable Storage, and let me show you how my residential moving services can benefit you. For more information or to schedule an estimate, call me today.